Radar Capture on Aug 20, 2013
Just above the final "A" in Tampa is a grey dot. It's my location.
This is typical for this month...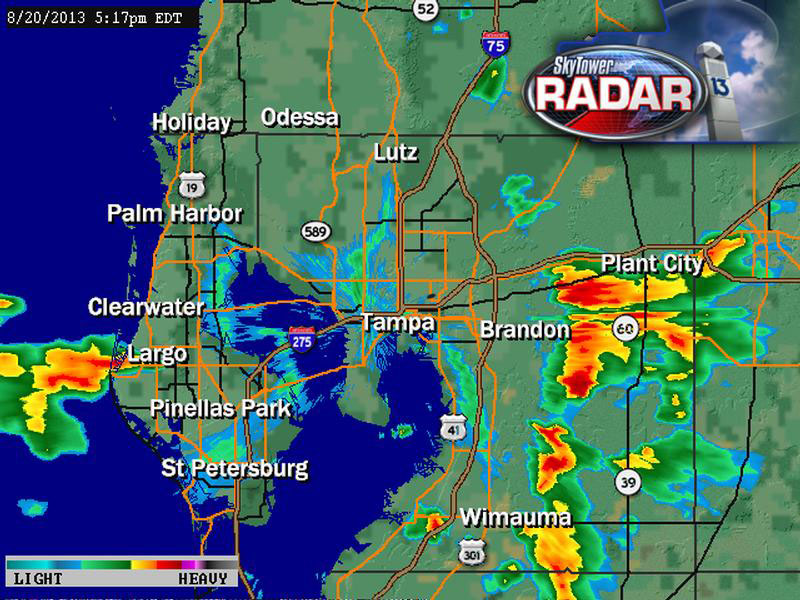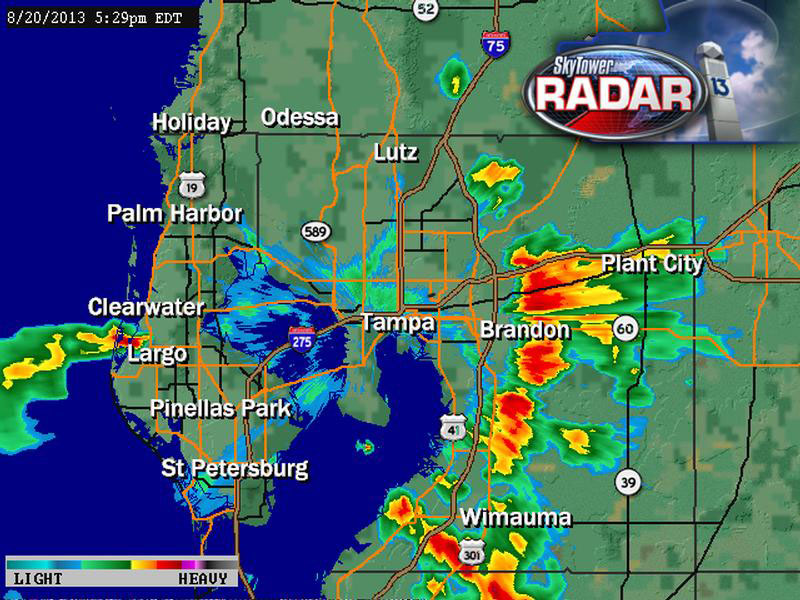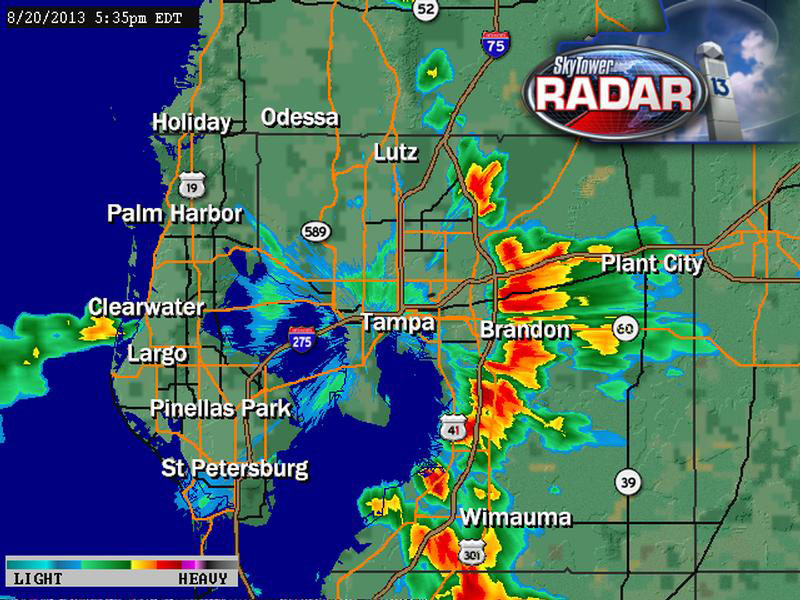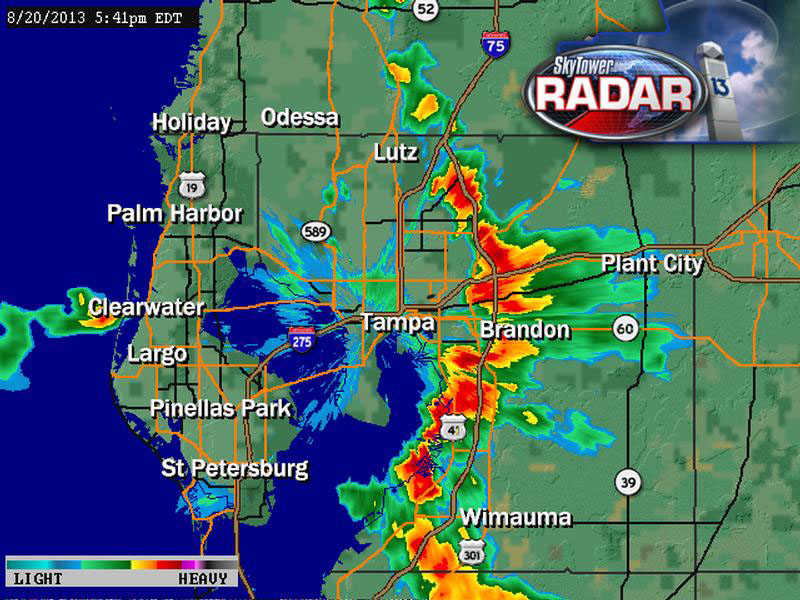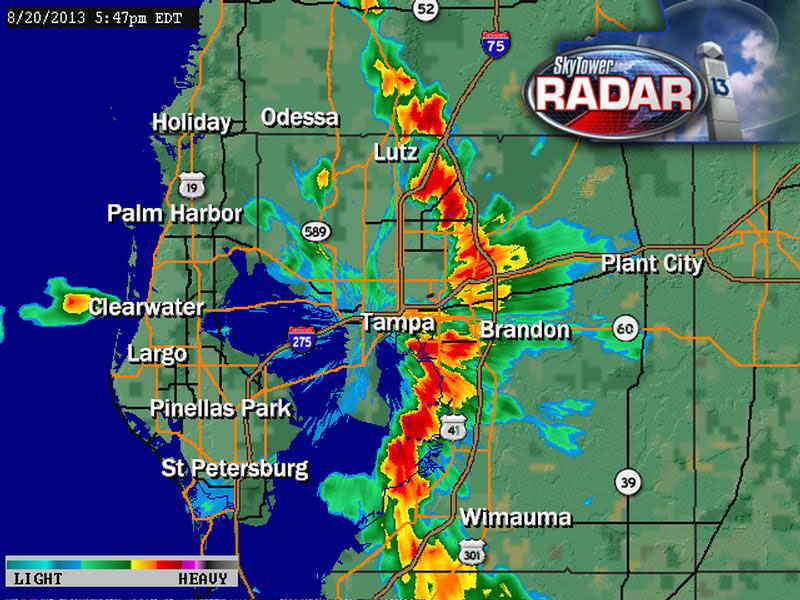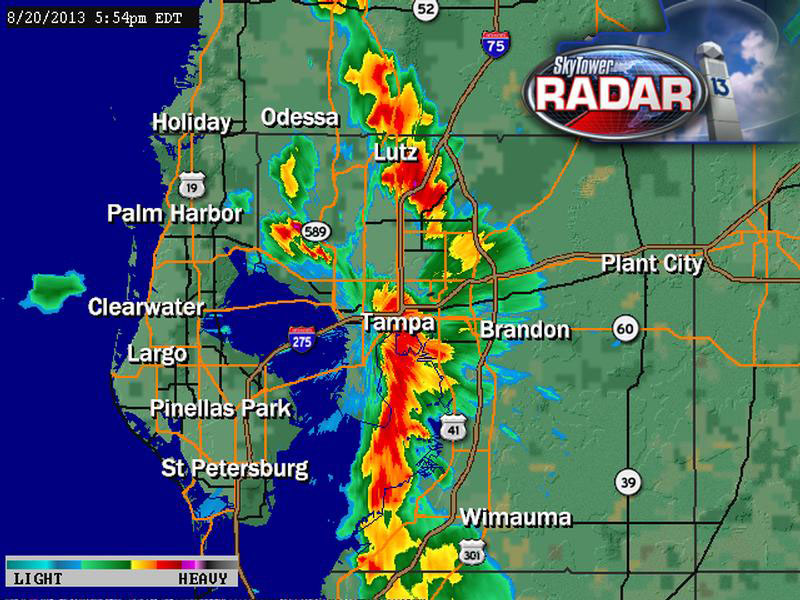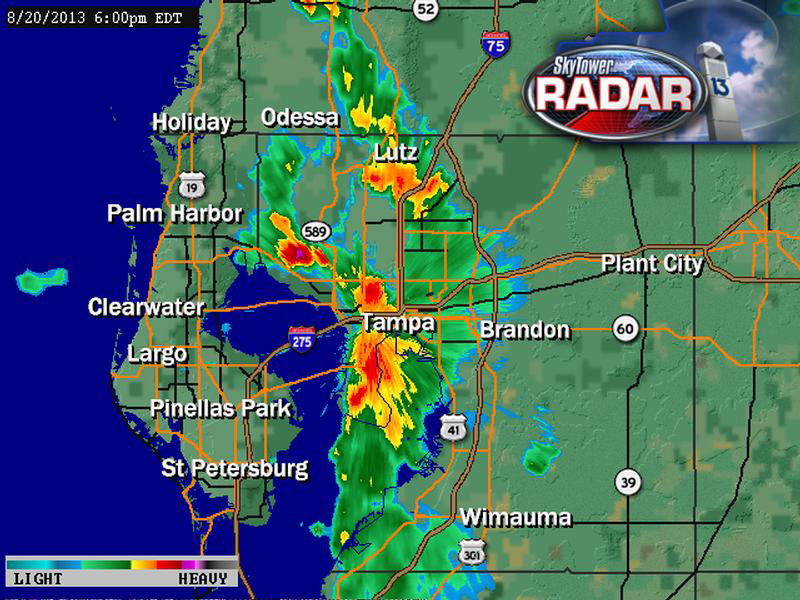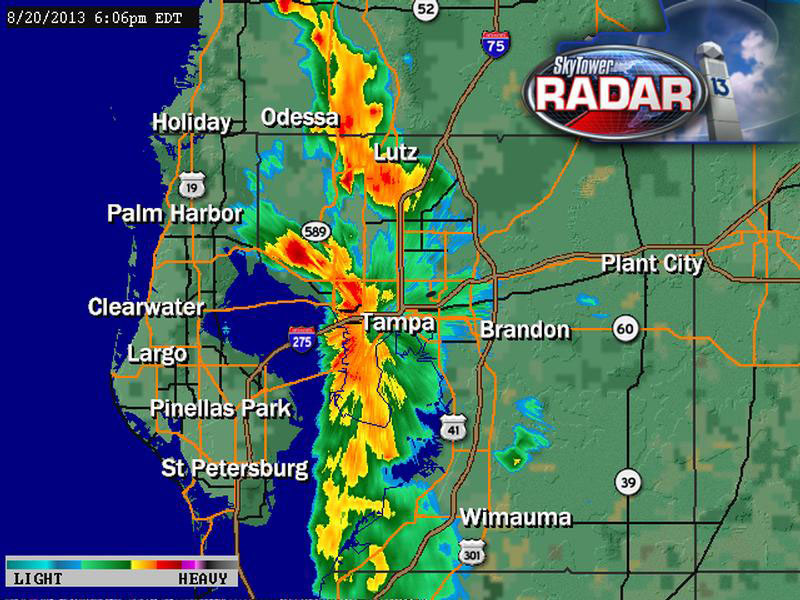 Click Here to go back to W9DKC pages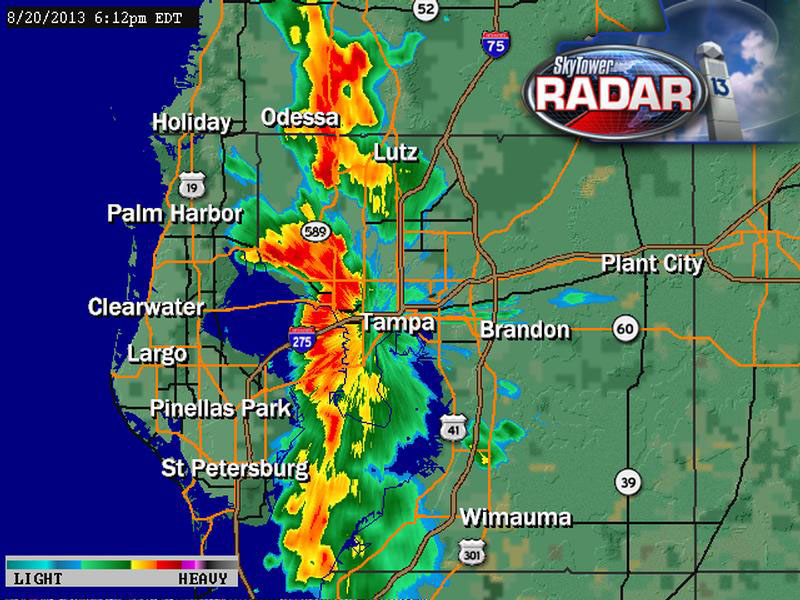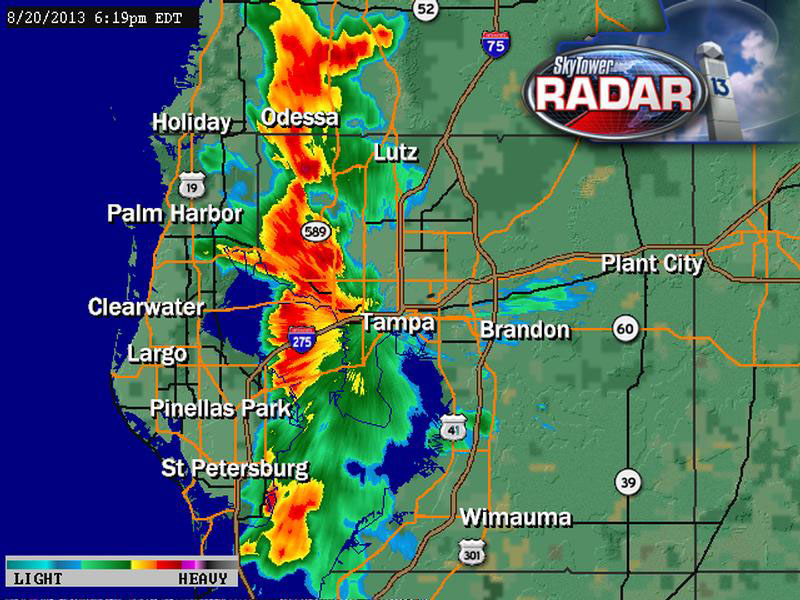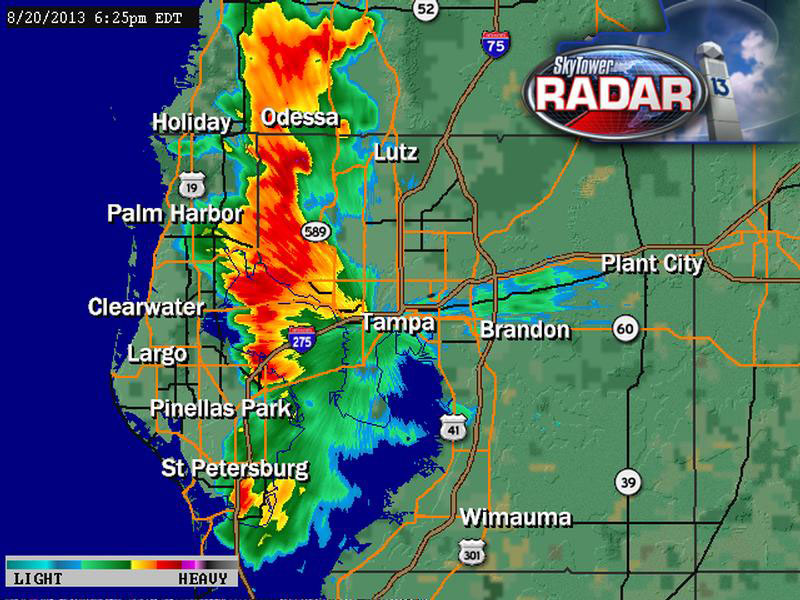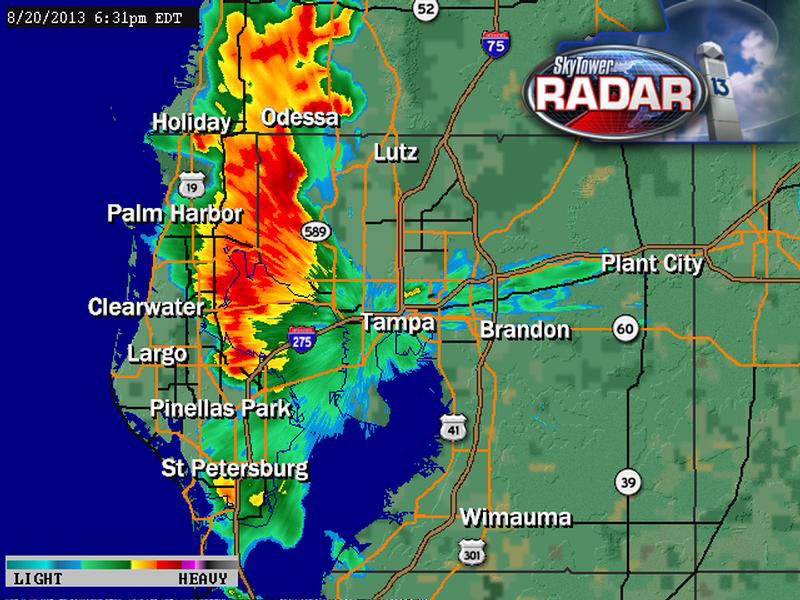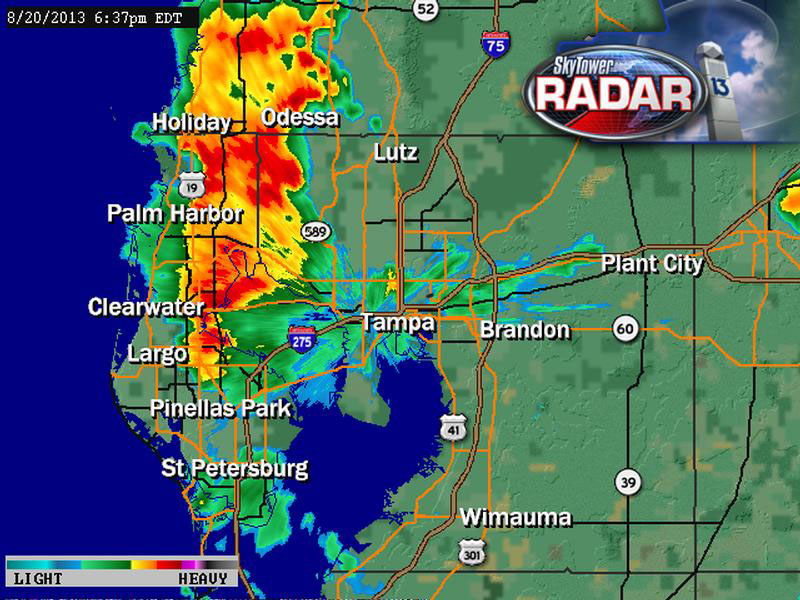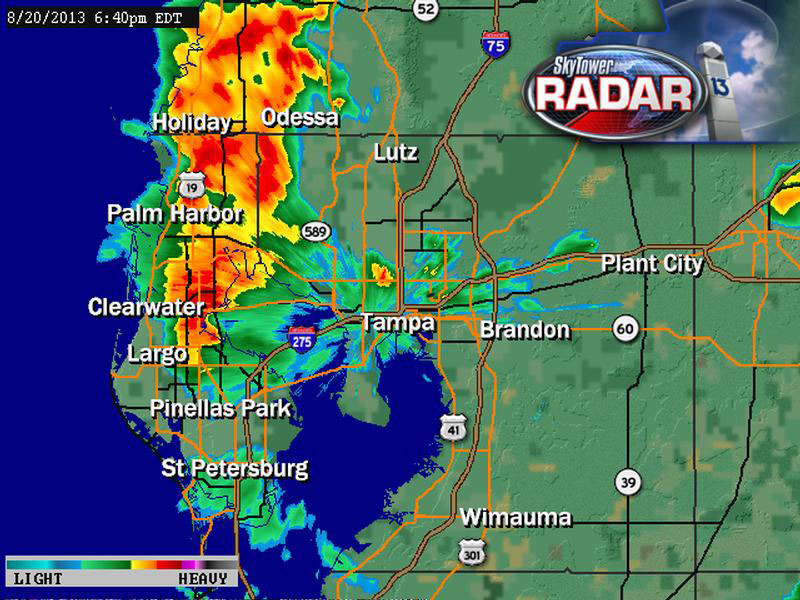 Click HERE for August 21, 2013
No Copyrights. This data is free to use as you wish. If you do find it useful - let me know.